Happy Holiday season!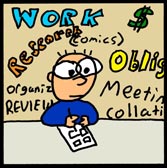 It's been a productive year: comics consulting/conferences in Cambodia, India and Singapore,
articles in the International Journal of Comic Art and Liquid City,
gobs of web sites (notably Open Development Cambodia) and much more.
Usually in December I strive to develop 'Cambodian style' holiday cards.
This year's batch: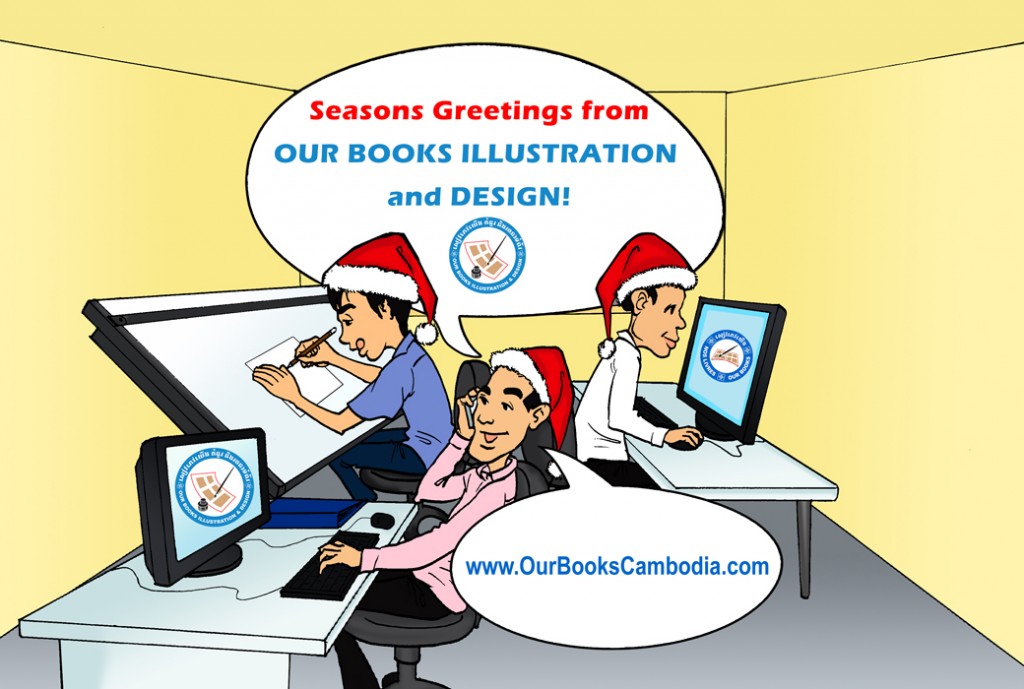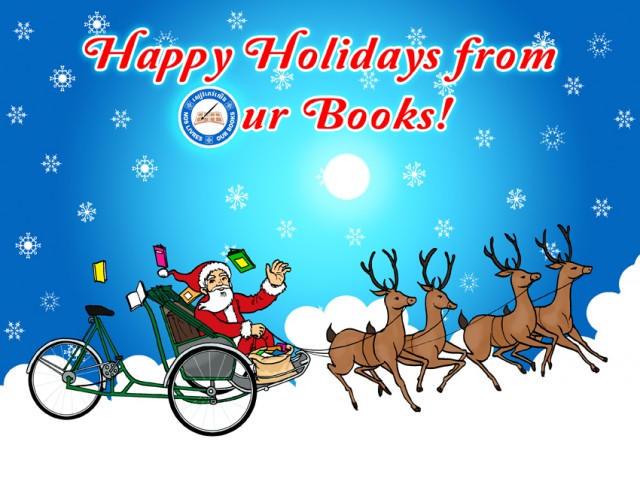 Earlier efforts: http://jinja.apsara.org/2010/12/cavalcade-of-cambodian-christmas-cards
In other news, I've fallen behind on my daily QuickDraw comic,
but have a week to catch up the slack before the END OF THE YEAR!
After that I'm going to step back and think where I want to go with it next.
You can read it online or download selections at http://QuickDraw.Me .
Catch You in 2012!
– John
Phnom Penh, Cambodia