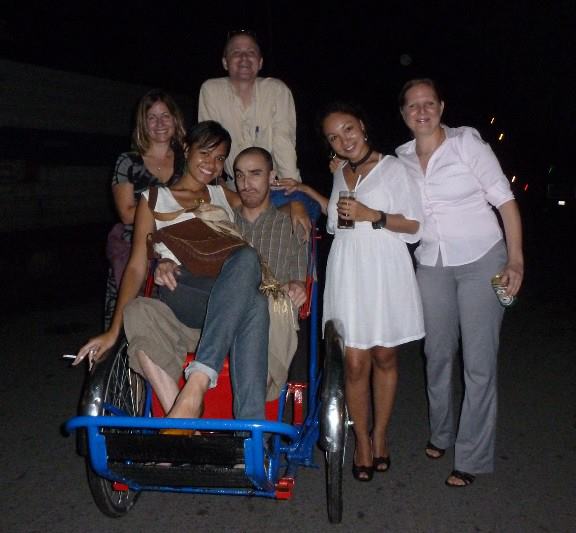 If you can keep up with the cyclo, that is.
Cheers to Cambodpedia for the 'shout out'!
Off the top of my head, here are ten more Cambodia-oriented folks worth a look:
@khmerbird KhmerBird talks about Cambodia, Art Events, Travel and hotels comparison. Online since 2008.
@nabejero Foreign aid/Public Health/Cambodia/US-Asia politics/Parenting
@Tharum Tweet from Cambodia…
@CamboDonut Cambodia and coffee obsession
@danielapapi Skeptical of impacts of voluntourism & NGOs, yet working in Cambodia in traveler's philanthropy & development to learn if it can be done better. Missing snow.
@khmerican 'Follow the progress of Khmer America.' #TeamKhmerican
@AndyBrouwer I live & breathe in Phnom Penh.
@mybigfatface Food and fun, exploring Cambodia. http://mybigfatface.com
@faineg Phnom Penh based journalist. Little punk. Foodblogger.
@K4Media Robert Starkweather: Freelance Web developer living the Third World dream.

Many of these folks are RT-ed via @TweetCambodia, also worth a peek.