I have a 'secret weapon' in my fundraising work for Forum Syd Cambodia – 'The Networked Nonprofit' book.
So it's been a very welcome event to see Beth Kanter return to Phnom Penh, even briefly. This visit? She and the folks from WAKE had teamed up for their 'Tech2Empower' teaching/learning trip.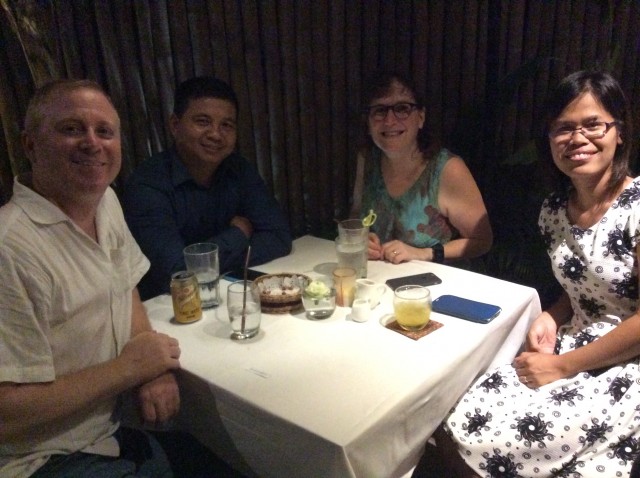 Most of us had met Beth over 10 years ago, first online — then at Cambodia's first blogger summit. (Above: yours truly, Be Chantra (BarCamp, Emerald Hub) Beth Kanter, Chak Sopheap (Cambodia Center for Human Rights) Also in attendance: Bun Tharum) It's been four years since we caught up with her last. http://www.bethkanter.org/cambodia-pt2/
Beth's books the Networked Nonprofit and Measuring the Networked Nonprofit support her extended commitment to The Sharing Foundation.  It was fun to hear about the work she and WAKE have been doing, touring varied womens' nonprofits and souping up their tech usage.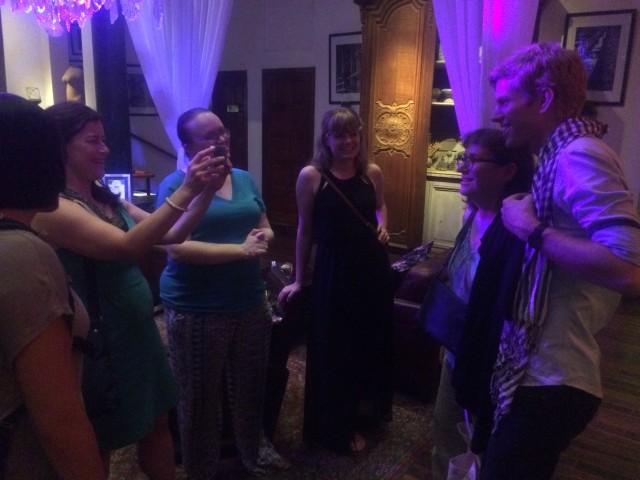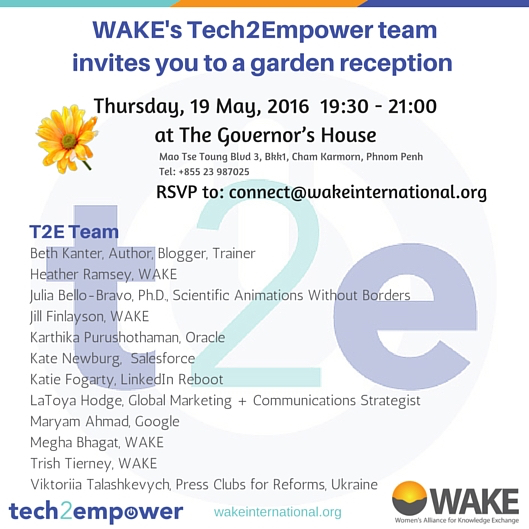 And cheers for the Canva T-Shirt! Techies are nothing without their T-Shirts to prove their events happened.
Why I Love @Canva for Nonprofits and Why You Should Too https://t.co/DQMS1dQafX #tech2empower @WakeIntl pic.twitter.com/roMLH7oi7T

— Beth Kanter (@kanter) May 17, 2016
Thanks .@Kanter & .@GuyKawasaki for .@Canva swag in #Cambodia! Woot Woot #MadeMyDay #Tech2Empower pic.twitter.com/eWO5836aQG — John Weeks (@john_weeks) May 19, 2016
(More photos: https://www.flickr.com/photos/jinja_cambodia/albums/72157666139703474 )