In early 2022 I realized that I had an almost Pavlovian habit of getting news on social media. Some dramatic times in the last few years, for sure. I worked a bit to reform and make my habits more healthy, taking socials off my phone. I also worked a bit on how I consume media, trying to make it work more for me, in my own space and time. It genuinely took some time and effort but the experimentation was rewarding. Members of Generation X come from an environment of pre-internet Media Scarcity, our critical tools and skills to 'toggle' in and out of media are often less fully formed.
Media Discovery: most of my media (books, music, video) comes through the same two screens.
I miss books, CDs, seeing films in a theater. Giving physical media to people instead of a filename. And while I love serendipity, I'm cautious about endless screens and scrolling.
A big queue of items to consume is HOMEWORK.
I've got a running, endless note on my phone (synched on with my desktop on notes app). When I hear of a new book, band, film, TV show:
I jot it down. Then I forget about it.
When I am in the mood to read, to watch TV, hear music: I check my list.
It's FUN to think of a cool title and then immediately consume it. Acting on impulse preserves the 'newness'.
And I'm also a bit cautious about outsourcing my memory to an app like YouTube. I use apps and tools but I've realized that if it takes more than 10 clicks to get my media, I am a cranky boy. I'm lazy, people are lazy.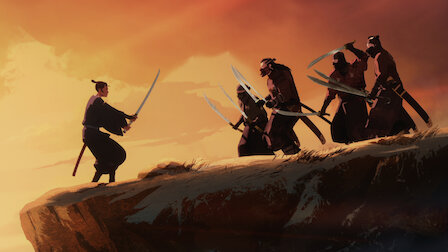 Video: I've been watching 'Scott Pilgrim Takes Off' and 'Blue Eye Samurai'. Also 2015's 'Kung Fury'.
I have a bunch of 'Watch Later' YouTube videos I use for ambient noise when I'm doing cooking projects. (Other times I'll watch a big dumb hollywood film like 'Fast X'.)

Music: Nu:Tone: Helarctos; Flyana Boss; Underground Lovers (Post 1996 albums). Also listening to MIA intermittently, a little goes a long way. Might up a Spotify playlist of faves but I'm a bit wary of the service, planning to diversify.
For music discovery, I'm looking at Pitchfork, BandCamp, and seeing what appears on Torrenting services. Downloaded 'Beabadoobee' in high definition audio on a whim and that's my album of the year.
Books: I've been reading a lot of short science fiction on Clarkesworld, Lightspeed and Tor.com. Anything by John Scalzi, Cory Doctorow, Bruce Sterling, Seanan McGuire, Catherynne M. Valente. Lavie Tidhar's Judge Dee mysteries are good disposable fun. It's hard to avoid digital books in Cambodia. I do order some books that I really want as hard copies, sparingly. I read a lot on an old Kindle; there are no notifications. I process books using free 'Calibre' software, works really well and Amazon doesn't get my data. Some short stuff I read on my phone. Scrolling is universally acceptable behavior these days, keep a good book handy for scroll time.
I am attempting to track my reads on 'Bookwyrm' for fun. (I really don't want to write reviews, just want to track stuff!)
Newsletters: Garbage Day, Today In Tabs, Sixth Tone.
Pods: Just Ace, about Australian 90s music. (I lived this). Also the 'China History' podcast for blow-by-blows on the Cultural Revolution and the Great Leap Forward. I like a good history podcast.
Radio: I've been using a $10 terrestrial radio to get the BBC here in Cambodia. One click and it's on. I don't need to unlock my phone, navigate to an app, select what I want to listen to, turn up the volume etc. Also listening to Radio Free Fedi and using 'Simple Radio App' when I'm in the mood.
Comics: I'm surprised at how many random comics I read via 'ReadComicOnline.li'. Lots of very old comics there and at 'Grand Comics Database'. Here in Cambodia if I'm getting a comic, it's not print, it's digital. That used to be torrented CBZ files, but now there are a ton of online sites. I'll also check alternative comics creators on Instagram but my apprehension for Insta is strong. Reading 'Ducks' by Kate Beaton, 'Impossible People' by Julia Wertz, and as always Australian alternative tidbits that leak through the net.
Socials: I'm surprised how 'habituated' I am to social apps. I've taken Facebook, Twitter, Insta off my phone. I also use a blocking app ('Freedom') during work hours. (Not religiously but I'm fascinated with how I keep flipping over to these services. They have us well trained.) Twitter's obviously passing the event horizon of reactionary hatred, Facebook's got real problems. And we all should be conscious that the same decay will happen to Amazon, Google, Apple, etc.: we'll find out 'The Stacks' do even more horrible things than the ones we already know.
I believe in Mastodon's independent model; check in and post every day. It has a 'trending posts' feature and also a 'trending news links' feature on the official app, not bad. It's an uphill climb, like trying to cut back on junk food; the 'National Public Radio' of social media. I won't give up on the 'Fediverse' but if you want an 'old twitter' feel – Bluesky has it.
In an attempt to avoid endless scrolling, when I want internet time, I've been looking at
– Google Maps: literally, 'what is this place, what's its deal'. Lots of coastlines, exclaves, weird little countries.
– Ebay: pricing the world's best (used) high end digital audio players, action camera equipment, other stuff.
– Reddit: becoming a 'quick study' on a topic for a week, then leaving the subreddit. (i.e. Model Railroading).
– Vernissage: I use this app to scroll Pixelfed, the Fediverse alternative to Instagram. No ads, no influencers, just pretty pictures. (Maybe too pretty, I need more people in my feed.)
– Dropbox: So much better than Google Drive. I use it for access to MP3s (automatically plays nearly all music files), read PDF files without clogging my phone. I'm also making a point to back up my photos via Dropbox, great way to keep storage free.
– Feedly: I've been using this RSS reader for a while, free version simply works. Podcasts, blogs still run on RSS. Lots of paywalled newspapers still have their articles on RSS, seems some forgot about that. Might change readers though, Feedly seems to be succumbing to AI nonsense.
These media habits might sound exhausting but this is a compilation, manifested in bits and bobs over many days, when I have time. Your time and attention is valuable; protect it, curate it.