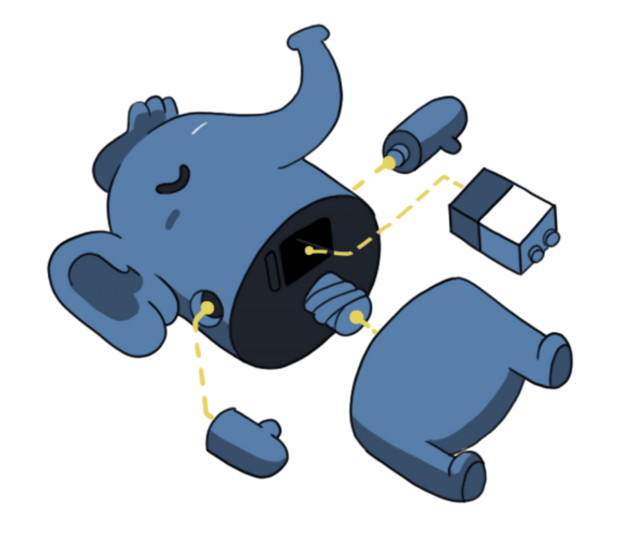 Twitter's been sold, Mastodon is having a moment.
I'm a fan of open source, open culture. I signed on to Mastodon in 2018, and started exploring the broadly interlinked 'Fediverse' ecosystem since then.
Here are some observations on Mastodon (and its ecosystem) for new users.
Mastodon is not Twitter: 'Masto' has been around since 2016, and while it started as a Twitter clone, it has its own internal culture now.
Mastodon is not Twitter: There are different servers ('instances') with funky names.  (Love it!) We've been well trained by Twitter, Facebook, Instagram to expect a centralized site. You can set up your OWN Mastodon server for $10 a month (I've done it). Start by joining one of the 'flagship instances' (mastodon.social, mastodon.online) and branch out from there. I'm on about 6 different instances.
Mastodon is not Twitter: There is no 'quote tweet' (to eliminate 'dunks' on people). There is no text search beyond your own 'toots'. This eliminates people dropping in on a topic from outside. Amazing how this limits fights and beefs. Also, no algorithms.
Mastodon is not Twitter: less official accounts, public faces, pundits. Less people you actually know. My biggest personal downside for Mastodon is there are very few 'irl' people I know there. Slowly changing.
Mastodon is LGBTQIA friendly, autism friendly, disabled friendly. Main instances are open to lefties, not restrictive. If you're OK with the 'Communist Party of Tamil Nadu' or 'Tennessee Transgender History', this is a good place for you.
Mastodon is less 'sticky'. Since there are less pundits, less beefs, less people you know, it is simply less addictive. My joke is that it's the 'public broadcasting' of social media. A little more dull, but also less stressful.
Many Linux / Open Source geeks. It's also much more international. This is how I imagined a robust, diverse internet to be, years ago.
So while Mastodon (and other Fediverse apps) are less 'sticky', I check in once a day. I prioritize Mastodon by posting my best photography here. I want to help build the ecosystem in my own small way.
In Twitter, what's 'hot' comes directly to your feed, more or less. In Mastodon, you can find popular posts, but you must click on the 'Explore' tab. Took me a while to get used to that.
I expect many people to sign on in a burst of enthusiasm, then sign off. That's OK! It's not for everyone. Good to diversify. Why have your eggs all in one basket?
Here's a link to an explainer on Mastodon I did three years ago. A few broken links but you can figure it out.
Feel free to kick the tires, have a spin. Add me on Mastodon, I'll be your new pal.