Let's see if I can live up to this hype.

Join us! (If you are in the neighborhood).
http://2014.barcampphnompenh.org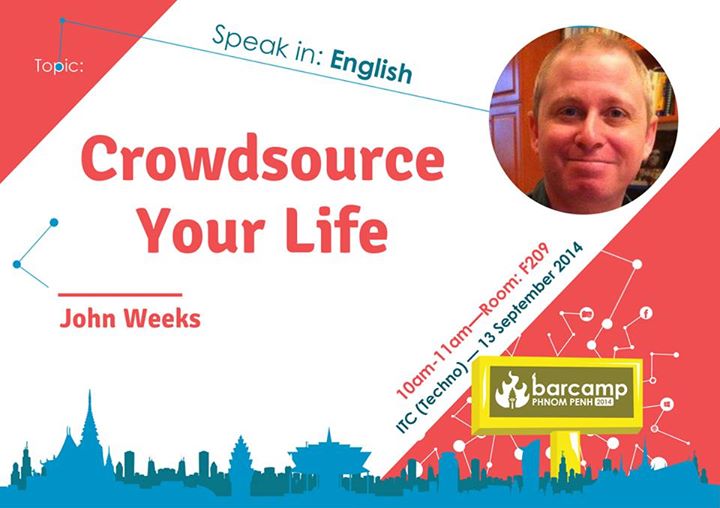 Revised and updated from an earlier talk done in Battambang.
It's great to crowdsource, it's great to network. I'm surprised at how much it has benefited me.
But your network is not just there for you, it's a two-way street.
http://bit.ly/bcppCrowdsource2014
Pictures, notes, video to follow.