Hello Folks,
Herewith some varied items, serious and not so serious, from my wanderings around the internet.
'The Feed' will (in future) not appear on the front page of my web site.
I'm going to keep space reserved for once-a-month general updates. Don't want to frighten the general public with my scatterbrained magpie internet 'dim sum' selections.
I'll have a link to 'The Filing Cabinet' in the menu bar, though. 🙂
=====================================================


General Notes
An article in Ars Technica notes that Facebook is really made for commenting and sharing – not long, drawn out discussions. I have got to agree 100%. This year I'll continue to share my opinions, but am going to reserve discussion and debate for other media whenever possible.
In many ways, Facebook is the 'default internet' setting for many of my Southeast Asian friends. Intense discussions don't work well via Facebook comments or 140 character tweets, they're not a forum like Reddit or any number of online message boards. http://arstechnica.com/business/2014/01/the-long-term-effects-of-ugly-political-discussions-on-facebook/ Somehow long threads can end up veering towards Godwin's Law.
(TL:DR) I love you all, though I may not necessarily agree. A worthly issue warrants a proper context.
—
Loving the idea of 'The Samaritans' about NGOs in Kenya – very much in the vein of 'Africa For Norway'.

—
Also have discovered 'Crash Course' which is fun for those with short attention spans.

—
Speaking of intense discussions:
This week we saw Eve Ensler's 'One Billion Rising'. Do check out the 'Beyond One Billion Rising' hashtag and articles (mostly circulating on Twitter) for some provocative thoughts. Recommended. #OneBillionRising #BeyondOBR
Comics: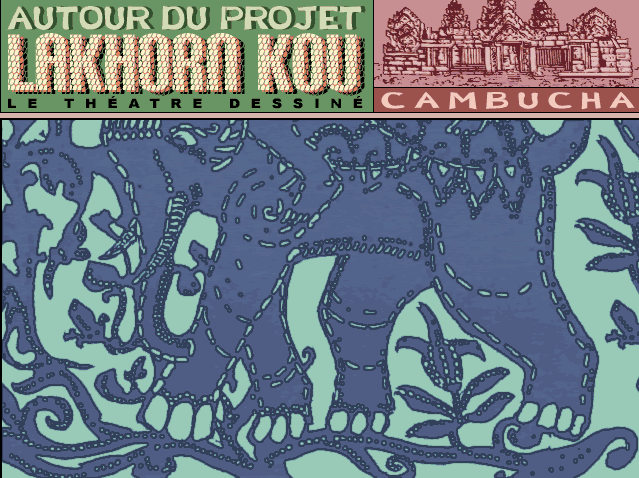 Very pleased to see 'Lakhorn Kou' back online. (Français)
http://www.old-coconino.com/sites_auteurs/lakhorn_kou/lak_home.htm
—–
<Sarcam>
As a special Valentine's Day present for asylum seekers, the Australian government released a comic targeted to deter Afghan refugees.
</Sarcasm>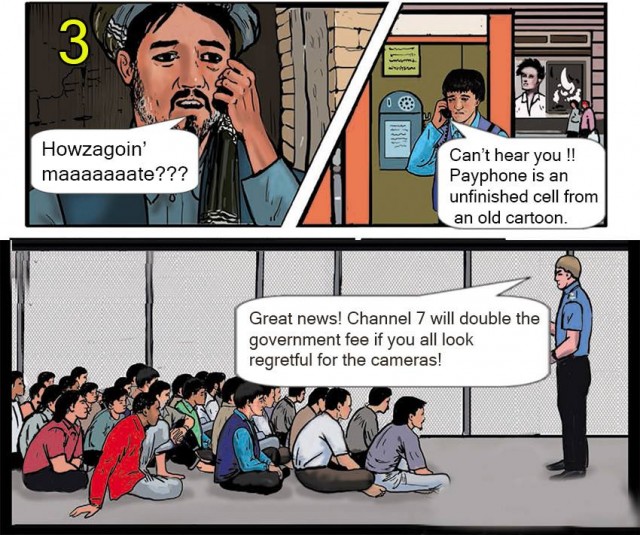 Parodies were immediately created and the backlash has resulted in a crowdfunded campaign to create a response. Rock on Aussie dissidents!
OZ Asylum Comix News roundup:
http://comicslifestyle.tumblr.com/post/76435943034/department-of-australia-clears-up-australia
http://www.pozible.com/project/178615
Highly recommended: Sam Wallman's comic on detention centres. http://serco-story.theglobalmail.org/
Geekery:
If you aren't following Tactical Tech's 'Exposing The Invisible' series do check it out.
Their latest film: https://exposingtheinvisible.org/films/7/unseen-war/
On the 'Ubiquitous Surveillance' Front: Electronic Frontier Foundation has
"Ten Steps You Can Take Right Now Against Internet Surveillance"
https://www.eff.org/deeplinks/2013/10/ten-steps-against-surveillance
(Let me guess – most of us will read the article, agree, and *never take the steps*.)
Defamation on Twitter? Oh, please get real.
http://www.pbs.org/mediashift/2014/02/indonesia-twitter-defamation-case-casts-shadow-on-media-landscape/
Former Cyberpunk Bruce Sterling's Annual 'State Of The World' analysis on The Well
http://www.well.com/conf/inkwell.vue/topics/473/Bruce-Sterling-and-Jon-Lebkowsky-page01.html
Music
Free mix for YOU from Invisible Agent:
Rich & Friends
AgentCast 51 was mixed by Chris Bradbury on a set of Technics 1210′s at Confusion, Glasgow in 2003. With such a stunning tracklist it was an easy decision to pull this from the archives. Thanks to Chris and the crew of Confusion.
Follow us on: Twitter | Facebook | Google+
Click here now to Download for free
Cinema
I'm not enthused by advance reviews of 'Her' by Spike Jonze. Here's a slew of short parodies.

http://www.theverge.com/2014/1/26/5347424/snl-parody-her-jonah-hill-is-his-own-os
Southeast Asia
Rock on Vann Molyvann, Cambodian architect:
http://www.scmp.com/magazines/post-magazine/article/1421349/vann-molyvann-unsung-hero-phnom-penh-architecture
Cambodian Garment Worker Update
http://www.dw.de/cambodia-garment-worker-dreams-of-better-future/a-17412692
Open Open Open
Open Data Day is Feb 22. http://opendataday.org/
More details on Google Plus. https://plus.google.com/u/0/events/cdh7h5req1g4ucqrrcmdirmodbk
General Silliness



"Buddha Don't Play That"
http://www.fakebuddhaquotes.com/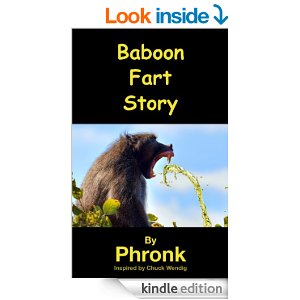 Why does Amazon make you pay money to self-publish your book?
As the largest e-book distributor, they'd be swamped otherwise.
For example, here's a book about Baboon Farts. Or rather, the word 'fart' repeated ten thousand times. Pay to play. http://www.amazon.com/dp/B00II8I98G/ref=cm_sw_su_dp
"Tsunami and the Single Girl" Yes, it's a real book. Surely she's never heard of 'humanitarian dating'*?
http://africasacountry.com/the-bullshitfiles-tsunami-and-the-single-girl-one-womans-journey-to-become-an-aid-worker-and-find-love/
*Started as a joke, actually became a real thing. It was some blog like 'Dave 4 Change'? Ping me if you know, folks. http://www.irinnews.org/report/96620/aid-policy-fifty-shades-of-aid-love-in-the-field
Lorde's Suppressed Grammy Award acceptance speech (Full Transcript) 26 January 2014
http://snoopman.wordpress.com/2014/02/06/lordes-suppressed-grammy-award-acceptance-speech-full-transcript-26-january-2014/
'Make Bono History'
http://www.makebonohistory.org/
http://africasacountry.com/make-bono-history/
http://aidwatchers.com/2009/11/african-leaders-advise-bono-on-reform-of-u2/
Articles You Should Totally Read
10 YA Books That Scarred Us For Life
http://ohnotheydidnt.livejournal.com/69153983.html
Mr. Ethical: Making Banks Work For Us
http://nicholaswilson.com/making-banks-work-for-us/
Anil Dash: The Year I Didn't Retweet Men
https://medium.com/p/79403a7eade1
Are We All Cut Out To Be Entrepeneurs?
http://www.bbc.co.uk/news/business-26030270
ObamaCare By The Numbers
http://pndblog.typepad.com/pndblog/2014/02/infographic-obamacare-by-the-numbers.html
Prometheus: An Archaeological Perspective (sort of).
http://digitaldigging.net/prometheus-an-archaeological-perspective/
Three Dangers of Losing Net Neutrality That Nobody's Talking About
http://www.wired.com/opinion/2014/01/three-dangers-net-neutrality-nobodys-really-talking/
Life As A Female Journalist: Hot or Not?
http://www.nytimes.com/2014/01/20/opinion/life-as-a-female-journalist-hot-or-not.html
Dates To Remember:
Open Data Day is Feb 22. http://opendataday.org/
Chhan Dina Exhibition Sunday 23 February. https://www.facebook.com/events/690382094317615/
Foss Asia: Thursday February 27 to Sunday March 02. http://fossasia.org/
Open Cambodia: Monday 24 February to Thursday 27 February.
http://www.scribd.com/doc/207517217/Open-Cambodia-2014-Invitation
(I have temporarily disabled blog comments, if you have feedback, hit me via email.)
Tags: The Filing Cabinet